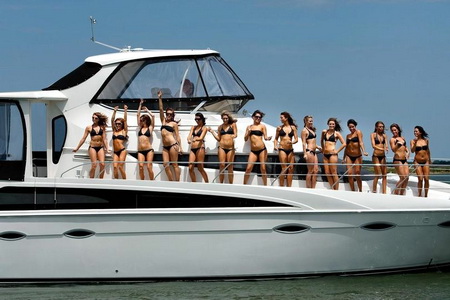 We organize a trip on the boat along the Volga. You can ride a several different boats on the Volga. You will remember the trips on the Volga on a boat for a long time, because it will be amazing trip along the great river Volga and you can see the main sights of Samara during your trip. You will enjoy cold beer, cocktails and snacks from the experienced captain of the yacht. May be the captain of boat will allow to you to drive the boat. After the trip along Samara, you will be stay on island in front of the city and you can swim and sunbathe. While you are resting, the team will prepare on fire a barbeque for you . You can take your favorite drinks with you on a trip. The trip takes 3 or 6 hours. A guide interpreter will be with you all the time.
Program of Boat trip on the Volga River:
10:30 - (You can change the time) - Transfer from the hotel to the pier Ladya (city center, 2, 8 km from the fan zone).
11:00 - Departure, trip along the great river Volga.
12:00 - Stop on the island, swimming. Lunch and welcome drink from captain.
14:00 - Arrival at the pier.
All trip guided by English (Spanish , German, French. Russian) speaking tour guide.
Included in the price:
Boat trip, Lunch and welcome drink
Barbeque (Taste sausages grill)
Fruit plate
Alcohol Cocktail
Strong alcohol (Russian vodka)
Cold beer
Water
Аdditional charges:
Transfer from the hotel to the pier and back.
---
Contact us
This email address is being protected from spambots. You need JavaScript enabled to view it.