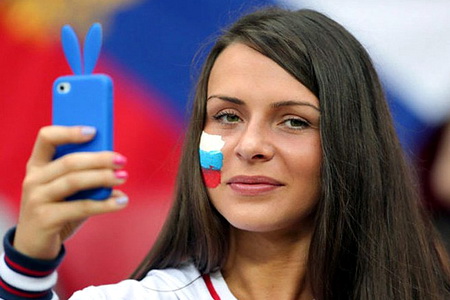 Moscow-St.Petersburg-Samara (12 days)
Best tour packages to 2018 FIFA World Cup Russia (12 days). Visiting 1, 2 or 3 matches to Russia FIFA World Cup 2018. You can see the great matches with strongest teams from them groups such as Brazil, Switzerland, Costa Rica, Colombia, Serbia, Germany, Sweden, Mexico, England, Belgium, Poland, Panama, Spain, Portugal, Russia and Uruguay.
Our travel package to FIFA World Cup Russia 2018 takes 12 days.
You can visit the best places to visit in Moscow, including the Red Square, Kremlin, St.Basil's Cathedral, GUM Department store, Moscow River, Sparrow Hills, Moscow State University, Tretyakov Gallery, best places to visit in St. Petersburg, including Hermitage Museum, Peter & Paul Fortress, St.Isaac's Cathedral, Grand Palace & Parks in Peterhof, Church of Our Savior on the Spilled Blood, Catherine's Palace & Park in Pushkin and best places to visit in Samara to FIFA World Cup Russia 2018. You can see the main attractions in Moscow, in St. Petersburg and main places in Samara, including the Stalin's Bunker, Chapaev Monument, Iversky Women's Monastery, Fan zone (Kuibyshev Square), Stella Ladya, Samara's Embankment, Square of Glory, the Space Museum in Samara and wonderful nature. Also, you can see main attractions in Samara: Great River Volga and the most beautiful girls in Russia.
Moving between cities on a comfortable train solves several problems:
lack of free rooms in hotels;
high cost of hotel rooms;
makes the cost of a tour package cheaper.
Included in the price:
Accommodation:

Moscow: Hotel 2*-3*, DBL standard room, BB.
Samara: Hotel 2*-3*, DBL standard room, BB or Apartments.
St. Petersburg: Hotel 2*-3*, DBL standard room, BB.

Breakfasts;
Transfers from the airport, railway stations and back;
Transfers to the Stadiums and back;
Train tickets;
Excursions for best and main places in Moscow, St. Petersburg and Samara;
Guided by English (Spanish , German, French. Russian) speaking tour guide.
Аdditional charges:
---
Contact us
This email address is being protected from spambots. You need JavaScript enabled to view it.



---
Visiting 1, 2 or 3 matches to Russia FIFA World Cup 2018
Round of 16, Quarter-final or Semi-final
D1 (01.07)
Moscow, ARRIVAL. Night comfortable train to St. Petersburg
D2 (02.07)
St. Petersburg, Accommodation. Hotel 2* or 3*. Free time
D3 (03.07)
St. Petersburg, Free time.
Match Day ROUND OF 16 (17:00)
D4 (04.07)
St. Petersburg, Excursions
D5 (05.07)
St. Petersburg, Excursions. Night comfortable train to Moscow (9 hours)
D6 (06.07)
Moscow, ARRIVAL. Excursions. Night comfortable train to Samara (13 hours)
D7 (07.07)
Samara. ARRIVAL. Accommodation. Hotel 2* or 3* or apartments. Excursion the Space Museum. Lunch. Pre-Match drinks. Transfer to the Stadium «Samara Arena»
Match Day Quarter-final (18:00)
D8 (08.07)
Samara, Breakfast. Walk City Tour. Trip to nature with party or trip to night club
D9 (09.07)
Samara, Breakfast. Free time. Lunch. Evening train to Moscow (13 hours)
D10 (10.07)
Moscow, Accommodation. Hotel 2* or 3*. Excursions
D11 (11.07)
Moscow. Breakfast. Free time.
Match Day SEMI-FINAL (21:00)
D12 (12.07)
Moscow, DEPARTURE
---
Contact us to order the trip
This email address is being protected from spambots. You need JavaScript enabled to view it.