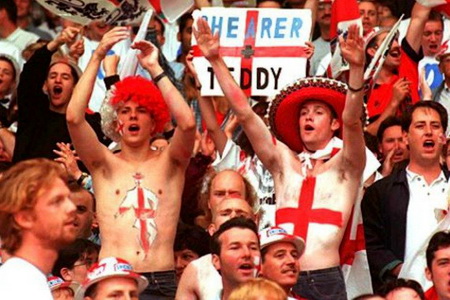 Matches of FIFA World Cup 2018 will be in Russia from 15.06 to 15. 07. in 11 cities. An interesting feature is that Russia introduced an interesting innovation for foreigners: if you have a ticket for the match, you can visit Russia without a visa. To do this, you need to get a FAN ID: it is a visa to Russia and a pass to the stadium. Also it gives the right to travel free by train to the match for which you have a ticket.
A huge number of hotels and other accommodation facilities in Russia have already been booked, so you need to take care of booking an accommodation facility in the city in which you have tickets for matches. In some small towns like Saransk, there are very few hotels and there are no places in hotels for a long time. You will not be able to find accommodation in Saransk. But you can find accommodation in Samara and order a transfer from Samara to Saransk to attend the FIFA World Cup 2018 match in Russia.
In Saransk I will pass the following matches of the group stage:
16 June: Peru - Denmark
19 June: Colombia - Japan
25 June: Iran - Portugal
28 June: Panama - Tunisia
How to visit Saransk to FIFA World Cup 2018? It is better to book a hotel in Samara and visiting matches in Saransk, booking a transfer from Samara to Saransk.
---
Contact us to order transfer
This email address is being protected from spambots. You need JavaScript enabled to view it.



To FIFA World Cup 2018 in Russia was signed a special presidential low to strengthen security measures during Fifa. Several hundred thousand polices and secret services employees will guard visiting fans from Russia and other countries in stadiums, accommodation facilities, on vacations, during matches, before and after matches. In some areas of cities, alcohol sales during FIFA World Cup 2018 will be banned. the day before the matches and the day of matches. Therefore, we recommend that you take care of buying strong alcohol in advance. Also, to implement this decree, in many cities central streets and roads will be blocked, which will make it possible to move only on foot or by public transport. This will lead to huge traffic jams on the streets, especially on match days. You need to take care in advance of that, advance to go to the stadium and not be late for the match. Therefore, we recommend that you take care of buying a transfer to the stadium in advance.
---
Contact us to order transfer
This email address is being protected from spambots. You need JavaScript enabled to view it.